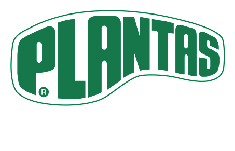 Sarah had spent her career to date working for large companies with a dedicated finance department. Now it was all down to her! In common with many business owners, Sarah need to learn a new range of skills when she set up Plantas Shoes. She didn't have time to spend on back office procedures, she wanted to be marketing and selling. And compliance with external agencies such as HMRC was important.
"As a small business, I had been running my accounts on an excel spreadsheet and reconciling once a week and then monthly with my bank statement.
This was starting to get increasingly complex and time consuming as the business grew, I started to operate in different channels, and needed to invoice trade customers. Sue advised me to look at Xero with an automatic bankfeed which was relatively easy to set up with Sue's help, and I now invoice in minutes on a Monday, do my accounts in about ½ hr on a Friday (I was allocating the whole morning previously), and Xero also makes VAT Returns much, much simpler to do too! I find that Xero has considerably simplified my business accounting, it is both easy to use and very cost effective, and I have a much better handle now on my accounts and cashflow. I would not hesitate to recommend it."
Sarah Lynch, CEO, Plantas UK Ltd
When the need for a new company accountant arose at The Brookdale Clinic, my name sprang to mind as I regularly sent a newsletter to my contacts and clients. The clinic required full service from management information to payroll. It was also important to provide a cost effective accounting solution and after 12 months Xero software was implemented. This saved time and therefore costs.
"Sue worked with the Brookdale Clinic as FD for 5 years and helped in the development of the business, providing new procedures including the introduction of Xero, enabling the Company to have accurate reporting for Management Accounts and also Statutory Accounts.  Sue was also involved in marketing and new product development and was responsible for the clinic's monthly newsletter and promotional activity.
I have no doubt in Sue's capabilities and would recommend her to any prospective SME company.
Fred Stone, Chairman, The Brookdale Clinic